Excellent service from our Ohio construction
company
Each project is unique as the vision of the client. We start with a thorough discovery meeting when we explore that vision, take a deep dive into all of the possibilities, the potential challenges and the "what ifs." From there, we begin developing budgets, assembling a team and working on a timeline.
We Ask the Questions


You're Not Thinking About
We work side-by-side with our clients from the beginning, coordinating any and all services required by each unique project under one centralized vision. Some projects require just one or two of our services, others fully utilize all of the services we have to offer. Our goal is to provide what each unique client needs.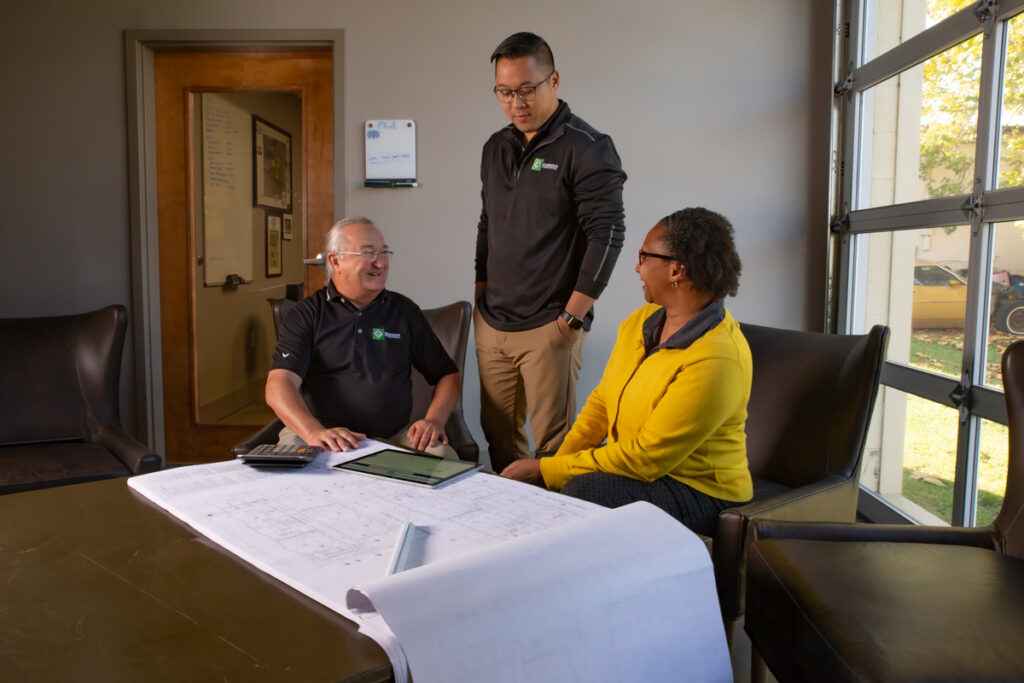 We Hold Ourselves to


The highest Standards
In everything we do, the safety of our community, clients, staff, and subcontractors is our number one priority. We adhere to the highest standards of construction safety and meet all regulations set forth by the Occupational Safety and Health Administration. Our staff is continually educated and certified in the most effective safety procedures.
Bring Your Vision to Life
To us, building community is more than just construction. We believe it includes a responsibility and a dedication to improving the communities where we work, live, and raise our families. Let us put a plan together to enhance and revitalize your project in a way that makes a lasting impact on the community.